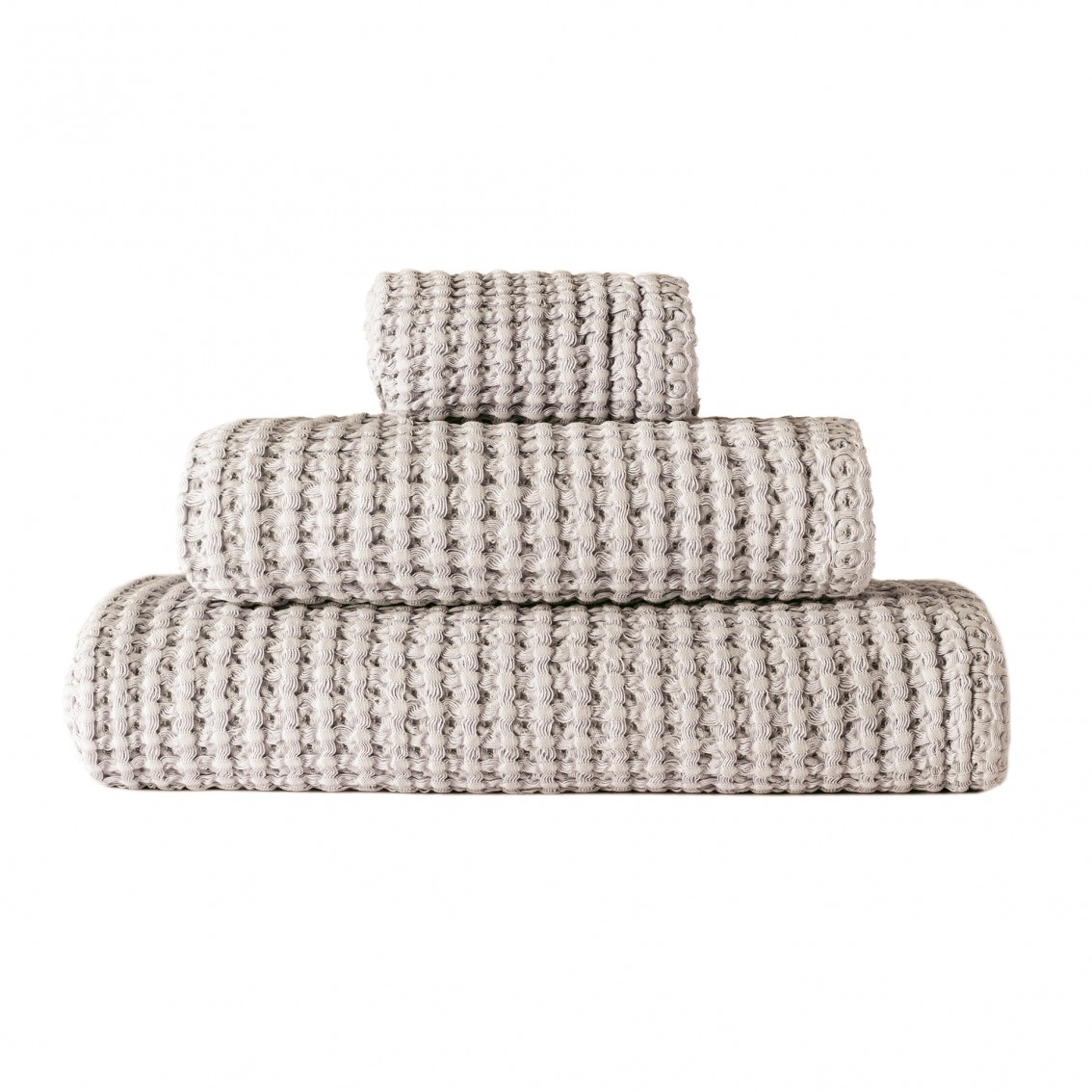 AURA TOWELS
100% superior cotton.
Large honeycomb texture and design.
Super lightweight and incredibly soft.
Rounded corners and double sewing for extra resistance.
Pre-washed and pre-shrunk for greater absorbency and softness.
Includes sewn-in hanger.
650 GSM.

Colors AvailableFOG 23396
50X100 CM | XL Hand Towel

44.00$

-20%

35.20$

70X140 CM | Bath Towel

- Sold out

70.00$

-20%

56.00$

95X150 CM | Bath Sheet

- Sold out

113.00$

-20%

90.40$
Promotion valid from 2021-11-22 to 2021-11-29
Text area with Promotion Conditions. Exclusive to the range. On orders over €59.00 on marked products. Limited to 1 use(s) per customer.
You have 30 days to return your order.
Description
Exceptionally soft and lightweight, this towel is crafted In Portugal from the finest cotton fibres. It includes a pleasant honeycomb embossed texture that guarantees an extra-smooth touch.
Shipping
We deliver to your address within 5-7 working days.