LINEN WAFFLE TOWELS
95% superior cotton and 5% linen.
Waffle design and texture.
Rounded corners and double sewing for extra resistance.
Pre-washed and pre-shrunk for greater absorbency and softness.
Includes sewn-in hanger.
550 GSM.

Colors AvailableNATURAL 20002
12''X12'' | Washcloth

- Sold out

16.00$

18''x30'' | Hand Towel

- Sold out

38.00$

28''X55'' | Bath Towel

- Sold out

75.00$

29''X39'' | XL Hand Towel

47.00$

35''X72'' | XL Bath Sheet

117.00$
You have 30 days to return your order.
Description
Extremely soft towel, crafted In Portugal from the finest cotton and linen fibres. Luxurious, exceptionally thick, smooth and long-lasting, thanks to its rounded corners and double sewing. Its distinctive waffle design and texture guarantee unmatched sophistication.
Technologies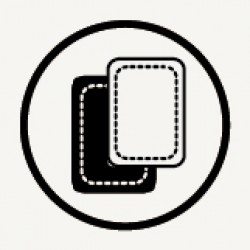 Bias binding and double sewing
Shipping
We deliver to your address within 5-7 working days.